As a business owner, you can see the important role of frontline leaders in the ever-changing business world. These people are the crucial link that connects an organization's big ideas with its daily tasks. The success of any business relies heavily on the ability of leaders to motivate and lead teams, make sure tasks are done well, and help the company achieve its goals.
To support these leaders and help them succeed in their positions, businesses are now using people management training with the guidance of experts like Shannon Carver.
In this blog post, we will discuss how management training for people is helping in the development of lean leaders at all levels.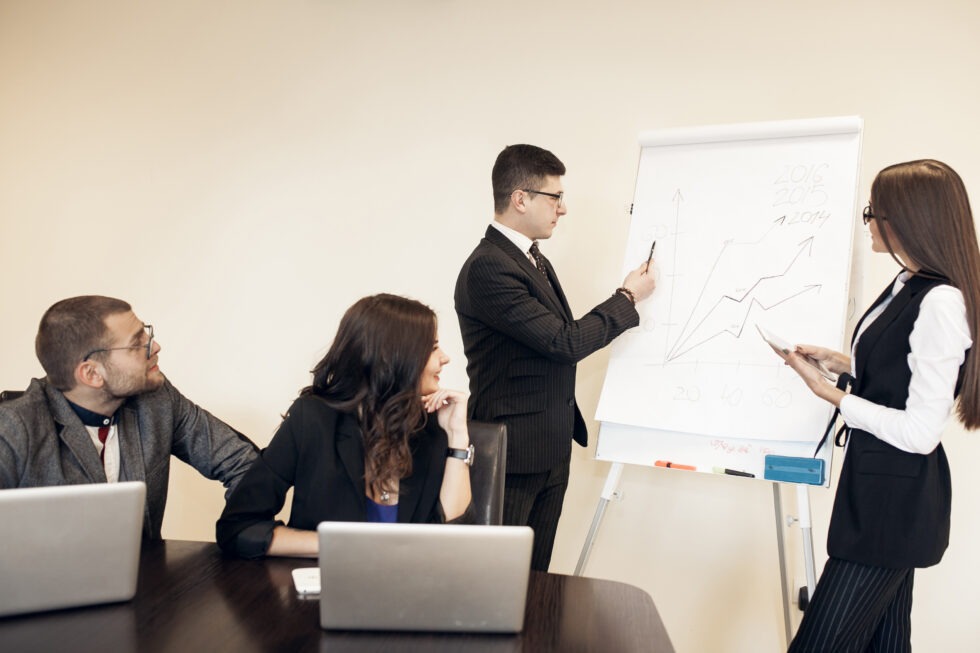 Understanding The Significance of Frontline Leaders
These leaders often work from outside the company. Frontline work means working outside the leading company offices in stores, factories, hospitals, and warehouses. Frontline managers play a significant role in a company's structure. They make up about 60% of the management team and oversee 80% of the employees.
You can find these leaders by their ranks in any company. They may be supervisors, store managers, section chiefs, site managers, area managers, and office managers. They play an essential role in ensuring things run smoothly and efficiently, overseeing all parts of work and production, and paying close attention to daily tasks.
Why Is Frontline Leadership So Important?
While productivity is essential, these leaders have many other responsibilities. These leaders are the people who connect the frontline workers with the rest of the organization. They have a big-picture view of the company and need to be able to explain it to different teams who may be far away from the main office and not feel connected.
They should also be able to take a break from the small tasks of everyday work and recognize when things are done that need improvement. The motivation to take action may also come from external sources, like when a whole company decides to launch a new product or introduce new technology.
These leaders need to ensure that the people they supervise have the necessary abilities to do their work safely and efficiently. This means creating a training and personal growth plan, beginning right away when a new person joins the team.
People Management Training: The Key To Success
To help these leaders, it is important to give them proper management training. This training helps improve essential skills for leaders, such as leadership, communication, problem-solving, and emotional intelligence. These skills are necessary for being successful in leadership positions.
Usually, the leaders care for the people in their departments, while the HR department gives them advice and help. HR professionals work with managers to advise and guide employees so they can work well with their team and achieve their career goals.
The Importance of People Management Training
People are essential to any organization, so people management is necessary. Here are some reasons why having good skills in managing people can benefit your employees and your organization.
Enhancing Leadership Skills
People management is about learning to be a good leader and supervise or lead a team effectively. Good leaders encourage, motivate, and lead their teams to do their very best. Learning leadership skills helps people learn about different leadership styles and communication techniques.
Improving Communication
Good communication is really important for being a good manager. People management helps individuals improve their ability to communicate effectively. This includes being able to communicate, give helpful feedback, and listen actively to other team members.
Conflict Resolution
Conflicts and difficulties are a natural part of the workplace. People management teaches strategies and techniques for solving conflicts in a positive and professional way.
Leaders trained in conflict resolution can help resolve disagreements among their team members, which promotes a friendly and cooperative work atmosphere.
Increased Employee Engagements
People management can help managers learn how to create a positive work environment where employees feel valued and respected. This can lead to increased employee engagement, associated with improved productivity, performance, and retention.
Boosting Business Performance
The main aim of people management is to help the organization achieve its goals and mission. When people are well supervised and guided, they are more likely to do a good job and help achieve their goals.
How To Develop Lean Leaders At All Levels?
Developing lean leaders at all levels is essential for any organization that wants to achieve sustainable success. Lean leadership needs to be championed by senior leaders. If senior leaders are not committed to learning, it will be challenging to get other leaders and employees on board.
To develop these leaders, providing training and support is essential. All leaders must learn the principles and practices of lean. This training needs to happen all the time because lean is a process of always getting better. It is essential to celebrate the successes of lean leaders and their teams. This will help to motivate others and create a positive culture of continuous improvement.
Conclusion
The role of leaders who are frontline is pivotal to an organization's success. By investing in people management and developing lean leaders, businesses can stay ahead in today's fast-changing business world.
If you are struggling to develop lean leadership in your organization, contact Lean Leaders Plus. We develop the leaders of your organization to achieve your goals. For more details, visit our website.