With time, you will certainly develop your technical skills and experience which can be incredibly important to your professional development within your field. However, you will need to develop your people management skills to be a good people manager. With proper people management training programs, leaders can easily hone these skills.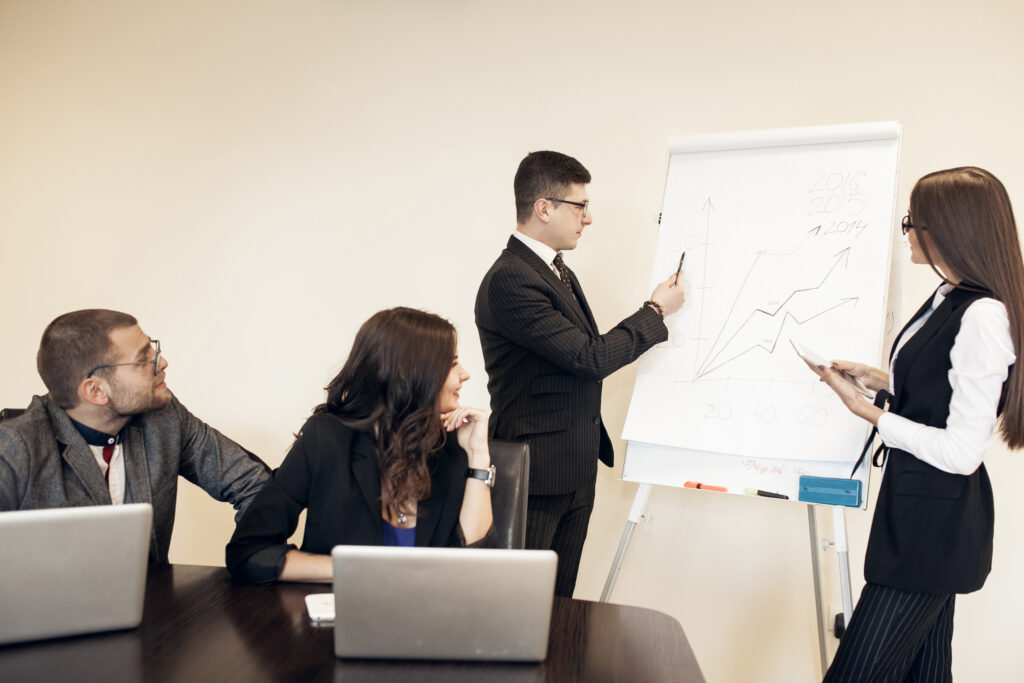 Leaders of a team play a vital role in employee's happiness and professional direction. Yet, a lot of employees suffer under poor managers and frustrating bosses. In this blog, we will provide insights about:
What people management is.
Importance of people management.
Important people management skills
What is People management skill?
People management skills are soft skills that require managers to work with the employees of their team to develop their own skills, and helps them assure that they are happy in their respective roles. In other words, these are the skills you need to treat, communicate with and lead your people as a manager for maximum results.
Managers of the company need this skill to determine whether their employees are frustrated, confused and underperforming or are productive, motivated and engaged. These skills can help achieve broader goals and move closer toward the organization's vision. The skills can be learnt from a people management training.
Importance of People Management
Organizations consist of employees belonging to different ages, various backgrounds, and with different ideas of how to work. Hence, they will be motivated by different things and will work in particular ways. So, to ensure that everyone in the team is working properly, managers must build up their people management skills.
This will motivate each team member, as well as improve productivity and boost staff morale. It will also provide support and reduce stress in times of change, disruption or uncertainty.
Managers need to take care of all these elements while keeping in mind the individual career goals and the goals of the company. And the only way to achieve this is having strong people management skills that should be utilized for different people and different situations.
If you possess great Great People Management skill, then it can benefit your company in many ways:
Increases productivity
Reduces in absenteeism and job abandonment
Provides better results
Higher quality recruits
Low turnover
Increases profitability
Important People Management Skills
1. Trust:
Like any other relationship, the manager-employee relationship also needs to have trust among themselves. Managers need to establish trust among their employees. This helps your team to grow and be more confident within themselves – developing your employees as people and within their careers. This skill can be easily learnt from people management training.
2. Good communication
Managers need to possess good communication skills so that they can effectively present ideas and visions to inspire others, mention the importance of tasks, and discuss the next steps with their employees. This will allow their team members to have clarity over their tasks and better transparency of the business.
3.Ability to motivate
Sometimes your employees might not enjoy the work that has been assigned to them. If any such situation arises, you will need to create a reasoning explaining why they need to work on that and how it can benefit the individual's and the business's goals.
4. Give proper credit
Your employees might feel frustrated if they are not given proper credit or if someone else has taken their credit. So, as a manager, it is vital to attribute credit and give praise to the right people.
5.Patience
At times, managing a team can be difficult and frustrating. A lot of things might feel disorganized. but it is highly crucial to maintain your patience at your workplace. This will allow your employees to feel comfortable to share problems with you.
6. Problem-solving skills
No doubt there will be a lot of issues arising every day at your workplace. A great manager identifies and tackles various issues before they become bigger issues. If you possess strong attention to detail skills, then you can easily achieve this.
7. Honesty
Provide feedback, both good and bad, to the employees that will allow them to improve significantly. Being honest with your employees will allow you to work better together as a team.
8. Accountability
Being a manager, you need to take the responsibility of your work as well as of your employees. Supportive managers hold themselves accountable when things go wrong. Similarly, they also take little credit when things go right.
But if both employees and managers will take accountability for their actions, the whole process will run smoothly and work will be completed efficiently. After all, this skill can be developed using people management training.
Conclusion
Lastly, we would like to say that manager-employee relationships can be positively influenced by strong people management skills. So, honing these skills using people management training provide your employees with support and motivation they need to perform, develop and face new challenges.
Lean Leaders Plus is here as a leadership consultant partner to understand where your senior leadership team is and then facilitate them through the process of developing the business fundamentals along with a strategic and operational plan. One of the best things you can do for your organization is invest in developing your leader's thinking, tools, and knowledge. Call us to get started today.