Organizations are shaped by leaders, who, in turn, are shaped by the organization's structures and culture. Honest and direct feedback helps executives and leaders take their skills and performance to the next level.
Every organization has high-potential, valued employees who have been successful as individual contributors. But sometimes, those people fail when advancing to leadership roles.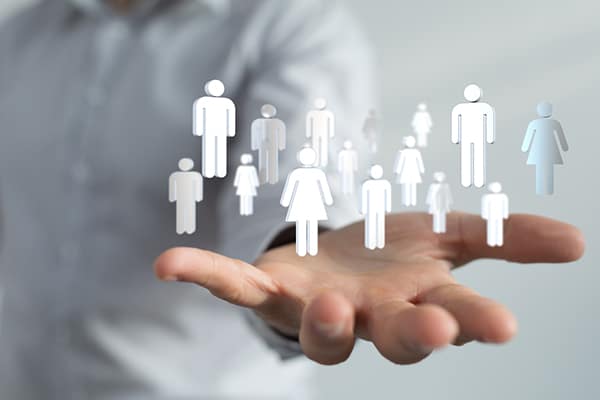 Leadership coaching helps them build on their years of experience and success but also adds significant insights and skills to their business arsenal that allow them to lead at the highest level. That is why it is essential to collaborate with top leadership consulting firms to achieve growth in your business.
In this post, we will talk about the role of leading consulting firms.
They leverage your unique strengths.
According to experts, "leadership consultancy" is a consultative and facilitative process to support organizations in understanding what leadership models and structures would best serve a business strategy, leveraging on the specific traits and strengths of a particular culture.
Leadership consulting is a holistic way of looking at your leadership capacity and turning it to your ultimate advantage. It is a method of attacking your entire leadership system and bringing it in line with what the organization is and what it aims to be. It is neither a training programme nor executive coaching.
Solutions cannot be duplicated or transferred from one organization to another. Because of this, top leadership consulting firms communicate with internal executives and external consultants to get the desired results. They constantly come up with a very refined approach tailored to the circumstances.
They bring awareness.
To prevent your structure from unintentionally distorting your vision, top leadership consulting firms can assist you in consciously realigning your leadership model with your goals.
Even if you don't think you do, you have a leadership style. Even if you don't intentionally think about it, its impact will unintentionally affect everything in your business, particularly HR.
Your leadership model can be used as a springboard to connect everything from your personnel management plans to your salary and benefit streams. It will also unavoidably affect whatever recruitment plan you develop.
Everything is impacted, including operations, financial performance, and engagement. Thus, they aid in identifying this connection.
They look for management and leadership development.
Personal accountability and responsibility extend beyond yearly performance evaluations. Leaders are responsible for the long-term viability of their organizations. However, consultants assist leaders in sharpening the tactical and strategic abilities they need to overcome day-to-day obstacles.
To support organizational goals, experts from top leadership consulting firms create a long-term strategy for how leaders will be found, developed, managed, and retained.
They evaluate the strategies of leaders. ­
Leadership consultants will assist you in acknowledging your accomplishments and evaluating the results of your adjustments. This will all happen when they conduct post-program 360-degree interviews. At this point, the organization will see that the "needle" has moved.
Self-evaluations and stakeholder surveys are frequently used by consultants to gauge the effectiveness of the program.
They plan and assess the leadership programs.
To improve the coaching objectives and plan, consultants will gather data using interviews, assessments, and 360-degree feedback. The development of a program that meets your needs and aligns with your key performance indicators is done in collaboration with consultants.
The plan will introduce the program, outline the purpose, set expectations, and emphasize participant and manager roles.
They help in planning the leader's movement.
These professionals will present a strategy focusing on organizational strategy, critical leadership skill development, quantifiable goals, and motivation. To make this progress successful, leaders have to define their needs clearly.
After that this plan may be assessed on a weekly, monthly, or quarterly basis, as defined by the leadership team.
They help in defining the needs and goals.
Your needs and goals for the evaluation will be determined in collaboration with leadership consultants. To advance with your strategic goals, they can assist you in identifying areas where you might require more details about particular people or teams.
They help you in providing valuable feedback.
Any leadership consulting program must have the support of the leadership team to be effective. Leaders must be open to feedback and direction and be willing to put what they have learned into practice.
These discussions are typically received more favorably when they are with a third-party consulting firm than with a direct report within the organization.
For any positive change to occur within the team, the leader must lead by example and live the company's core values. Without it, the result will constantly shift back to the problematic issue.
Conclusion
Lean Leaders Plus is one of the top leadership consulting firms and provides professional consulting services for continuous improvement, leadership development, strategic planning, and team development. For more information, get in touch with us.