In the modern era of the business world, all professionals who are related to the business field should be prepared for unexpected situations. Many leaders of new businesses have difficult challenges to deal with, but a smaller number of leaders are open to seeking assistance when they require it. But this is not a good sign for the health of a successful business.
However, not every professional leader of any company can say they know everything about growing and managing teams. There are always some things we can not see or problems we can't solve alone. So, asking for advice or help from others who know more than us is a good idea.
If the leadership skill is not in a company's leadership, it is that company's responsibility to hire a leadership consultant and train their leaders. But there is a challenge that you can find which consultant will be right for you. In this blog, we will tell you everything about them.
What Is A Leadership Consultant?
A consultant is a professional who helps individuals and organizations develop and improve their leadership skills. They work with clients to assess their current leadership strengths and weaknesses. They identify areas for improvement and develop strategies for achieving their leadership goals.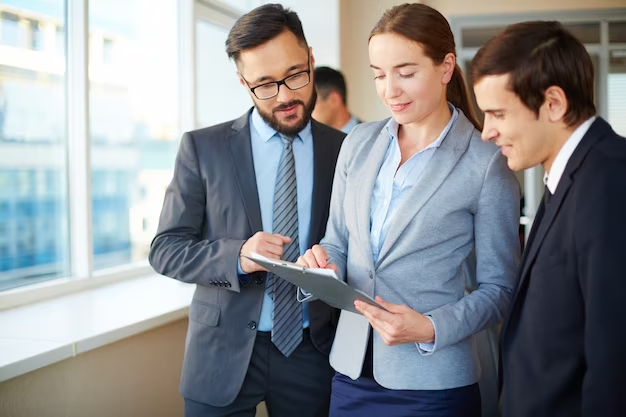 They provide various services such as leadership assessment and coaching, leadership development programs, team building, succession planning, and change organizational culture. They provide their services for individuals looking to advance their careers or start their businesses, as well as managers and supervisors who want to improve their leadership skills.
What Should You Look For In A Leadership Consultant?
Experience And Expertise
You should only look for those consultants who have a strong track record of working in leadership development and consulting. You should also consider how long they have been working, what industries they have experience in, and what types of problems they have dealt with as leaders.
Credentials And Qualifications
You should check their relevant certifications, degrees, and qualifications in various fields, such as coaching or leadership development. If any consultant has a certificate from the International Coach Federation (ICF), you can hire them for leadership consulting without any questions.
References And Reviews
You can ask from their previous clients or colleagues who have worked with the consultant. Reading online reviews and testimonials can also help you understand what people think about their reputation and the quality of their work.
Communication Skills
Effective communication is essential in consulting. Before hiring a consultant, you must check how well the consultant listens to your concerns. You should also create some deep situations related to leadership and look at what suggestions and plans they give.
Results And Impact
You should ask about any great achievements the consultant has achieved with their previous clients. They should be shown examples of how their work improved leadership skills, made the team work better, or improved the organization's results.
Cost And Value
You should ask them about leadership charges and fees and see if your giving money is recovered from their services. When considering their services, you should focus on their value and the benefits they could provide in the long run, not just the cost.
What Benefits Does a Leadership Consultant Provide For An Organization?
In any organization or business, leadership is very important. So, if you lack leadership in your company, you should hire a consultant. They can provide numerous benefits to your organization.
Here are some of the key advantages of hiring a consultant:
Enhanced Leadership Skills
A consultant helps leaders of businesses to improve their abilities to lead and become more effective as leaders. This helps make leadership better in all parts of the company. It can also help decisions, communication, and how engaged employees are.
Improved Team Performance
Team performance plays an essential role in company success. If you see your team is performing well, you should hire a consultant. They often focus on how teams can work together and cooperate, which helps to enhance the group's overall performance. So their trained teams can achieve their goals more efficiently and effectively.
Change Management
Changing is a part of business because no one knows what will change. Consultants can help leaders and employees during times of change or transformation. They can make the process easier by reducing resistance and making the transition more likely to be successful.
Improved Organizational Culture
Leadership consultants can help organizations to create a more inclusive and equitable culture. This can lead to a more diverse and talented workforce and improved innovation and creativity.
Conflict Resolution
Conflict is a common part of a workplace in any business. So, they help solve problems and make the workplace happier and more peaceful by assisting organizations when there are arguments. This results in more comfortable and more efficient employees.
Conclusion
Leadership consultants are crucial in helping organizations develop their leadership capabilities, improve performance, and achieve their strategic goals. Their knowledge and advice can help create a team of employees who are more involved, make better choices, and gain a competitive edge.
If you are considering hiring a leadership consultant, contact Lean Leaders Plus. We can provide one of the best consultants with experience working with organizations in your industry and a proven track record of success. For more details, visit our website.