The leaders who hold management positions within an organization to guide and supervise the team of employees who directly work on the everyday tasks of the business are known as Frontline Leaders. These leaders are at the front of the organization's operations and make sure their teams are working well. They also ensure getting things done quickly and doing exactly what the company wants.
These leaders have various responsibilities depending on the type of job. They may oversee the production process, manage employees who work on the floor, or give instructions to office staff. They usually talk to customers to help them or generate profit for the organization.
In this blog, we will discuss how these leaders are helping the organization.
What Is The Role Of A Frontline Leader In An Organization?
Frontline leaders are essential for an organization to grow. They play a crucial role in bridging the gap between upper management and the employees who are directly involved in the execution of tasks. They manage the performance, development, and well-being of their team members. They give instructions, help and advice to assist employees in doing really well in their jobs.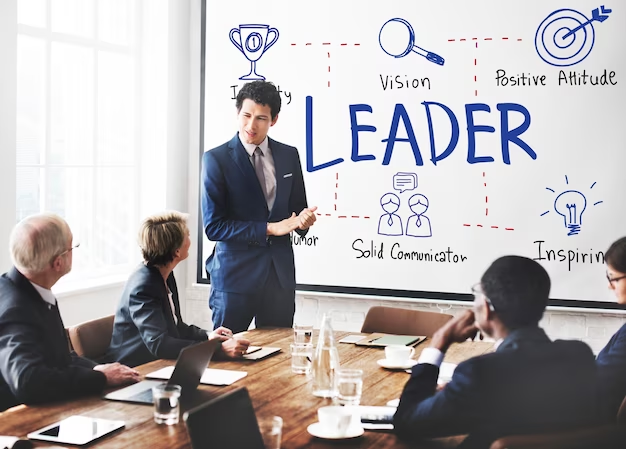 These leaders are responsible for ensuring the daily operations go well and work efficiently. They must ensure everything gets done on time, resources are used well, and problems are fixed quickly. These leaders work as communication channels between higher management and their teams.
They are also responsible for bringing organizational goals and essential information to the team members from upper management. They also tell upper management about the feedback, concerns, and suggestions from employees.
Therefore, iff any challenges arise in an organization, they are responsible for finding solutions and developing plans to overcome them.
What Are The Advantages Of Frontline Leaders?
These leaders are the managers who oversee the employee's work in the organization. They are the first people customers talk to and are also very important in ensuring customer satisfaction. If you hire them in your organization, they can benefit your organization.
These leaders are responsible for understanding customer needs and expectations. They can use this information to improve the customer experience. They also make sure that customers are satisfied with the products or services they receive. They know very well how to create a positive environment to motivate and engage employees. These leaders are often the first to see problems or opportunities for improvement.
How Do Frontline Leaders Benefit Their Organization?
These leaders usually give guidance and support to groups of new employees on a daily basis. They help them learn and grow by offering advice, positive feedback, and ways to be more efficient. They also help organizations achieve their long-term goals by giving them knowledgeable advice. Below are some of the advantages these leaders provide to the organization.
They Offer Coaching
These leaders provide coaching to frontline employees to make an organization work better. They also help employees to have a better balance between work and personal life. This can also make employees happier, which may make them want to stay longer in the organization and create a better work environment.
They Implement Solutions
When a middle or executive manager brings some ideas to make a workplace better, frontline leaders change those ideas into action. They can change things according to suggestions from workers, customers, or clients. This can help an organization to make sure it is meeting customer requirements.
They Support Employees
Frontline managers provide support to demotivated employees by giving them positive feedback and useful suggestions about their daily tasks. This helps employees understand their strengths and weaknesses, which improves their job performance and productivity.
They Make Good Decisions
These leaders work closely with the daily tasks in an organization for a long time. Therefore, they have experience and usually know how to make good decisions to improve things. For example, in a store, a leader might think about the problems that customers often have and the difficulties that employees face when they rearrange how the store is set up.
They Manage Organizational Time
Good leaders in organizations track how their employees use their time, helping them identify areas where time is not used effectively. This allows frontline managers to make work more productive and address any obstacles that hinder time management.
Conclusion
The role of these leaders in driving team excellence is undeniably crucial. Through effective leadership, they empower their teams to reach new heights of success.
These leaders inspire, guide, and support their team members, fostering a culture of collaboration, innovation, and continuous improvement.
By setting a positive example, providing clear direction, and nurturing individual growth, these frontline leadership pave the way for their teams to excel. They understand the importance of communication, recognizing the strengths and weaknesses of each team member, and leveraging these insights to optimize performance.
Lean Leader Plus offers expert consultants who help in developing the leaders of your organization to achieve your goals. Visit our official website to know more.