As the business world is changing fast & becoming competitive so it is essential to have good leadership in organizations. Companies are always looking for ways to help their leaders grow and succeed to reach their objectives. This is where leadership consulting firms and companies come into action.
These consulting firms and companies offer leadership consulting services that help businesses thrive and succeed.
In this blog, we will explore their pivotal role in shaping and enhancing organizational leadership.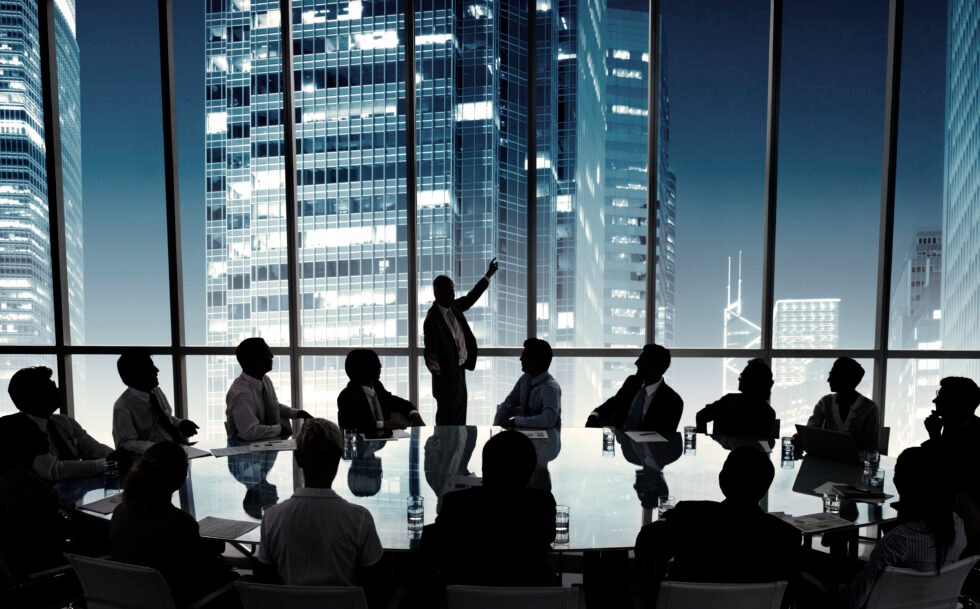 The Evolution of Leadership Consulting
As we can see, business leaders worldwide have faced many challenges in recent years. Being a leader in today's world is not easy. Many challenges exist, like the COVID-19 pandemic, high living expenses, and conflicts between countries.
A leader requires a unique set of skills to survive in these types of pandemics. In addition to all these difficulties, the way people work is also changing in ways that are hard to keep up with. In the past, leadership consulting was primarily based on intuition and experience. However, today, consulting firms increasingly use data and analytics to inform their work.
The Importance of Leadership Consulting Firms
These firms are entities that help organizations develop and maintain strong leaders. These companies usually have many different services available. The services include evaluating and training leaders, planning for future leaders, and advising executives.
One of the key benefits of working with a leadership consulting company is their extensive experience. These companies usually work with many industries and know much about leaders' difficulties in various settings. They use their expertise to customize their services for their clients' needs.
Such firms hire experts, including organizational psychologists, executive coaches, and leadership development specialists. The experts here, give valuable advice and plans to help organizations improve their leadership abilities.
What Kind of Services Do Leadership Consulting Companies Offer?
Leadership consulting firms provide various services to help organizations improve their leadership capabilities and overall performance. Here are some standard services:
Marketing Consulting
Making your product noticed by consumers can be a long and challenging process. Even the best marketers sometimes struggle to promote a product properly. These consulting companies help your business grow successfully and efficiently because they know how to market it.
Strategy Consulting
This is one of the main foundations of business consulting services. Strategy consulting provides guidance and advice for business planning and decision-making. Consulting companies help your business with good strategy consulting to make decisions that strengthen your company structure.
Leadership Development Programs
These consulting companies create and provide programs to help people become better leaders. The programs might have workshops, seminars, and training sessions. These programs enhance leadership skills and align leaders with the organization's goals and values.
Executive Coaching
The companies provide personal coaching to top-level executives and leaders. These coaching sessions help leaders become better at making decisions, communicating, and leading. They focus on personal and professional growth.
Succession Planning
Consulting companies help organizations identify and prepare future leaders. They make plans for when influential leaders retire or leave so that there is a smooth transition and things do not get messed up. This helps the organization stay stable.
The Benefits of Working With A Consulting Company
Enhanced Leadership Skills
Consulting companies help leaders improve essential skills like talking with others, making decisions, understanding emotions, and solving problems. These skills are necessary for being a good leader and can significantly affect an organization's performance.
Objective Feedback
Leadership consultants give advice and opinions on leadership performance. This feedback is important because it helps us find blind spots we may have missed and shows us how to improve.
Time And Resource Saving
Leadership development is a time-consuming process. By hiring a consulting company, businesses can save resources and concentrate on other important business tasks. They can also provide extra help, such as assessment tools, training materials, and coaching support.
Strategic Planning And Vision
Leadership consultants help leaders develop and explain a clear vision for their organization. They can assist in making plans and setting goals that are realistic and can be accomplished. They ensure the leaders and the whole organization are on the same page.
Increased Employee Engagement
Good leadership creates a good work environment. This makes employees more engaged and happy. Employees who are actively involved and dedicated to their work tend to be more efficient, innovative, and focused on achieving their organization's goals.
Conclusion
In a competitive and ever-changing business environment, effective leadership is essential for an organization's success. Leadership consulting firms can help organizations develop and strengthen their leadership teams, leading to improved performance at all levels of the organization.
If you are looking to improve your leadership team and are considering working with experienced leadership consultants, contact Lean Leaders Plus. We are a consulting firm that helps you develop leadership in your organization. Reach us out today or book your consultation.